The village of Prodo is in Umbria, under the municipality of Orvieto in the province of Terni.It is located along Route 79bis, which connects Orvieto to Todi:
Latitudine: 42.764024, Longitudine: 12.234946
The house is located only 15 minutes away from the Orvieto exit of the highway A1; the owners will be greeting you and make you feel at home right at your arrival(welcoming by the owners.)
BY CAR (from Rome or Florence)
Take the Orvieto exit on Highway A1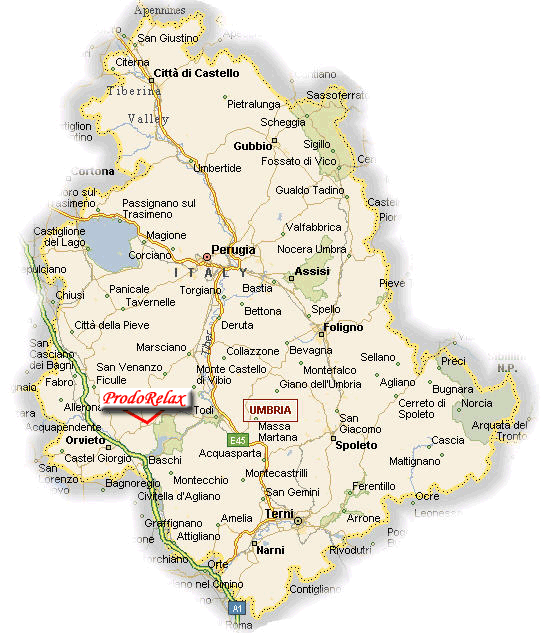 and follow directions to Monte Peglia, Colonnetta di Prodo and Prodo; then take the old road to Todi (not to be confused with the new road to Todi that runs along the Corbara dam).
These directions will take you onto Route 79bis.
Keep going for 15 kilometers and you will not miss it: the scene of the village with its castle is unique!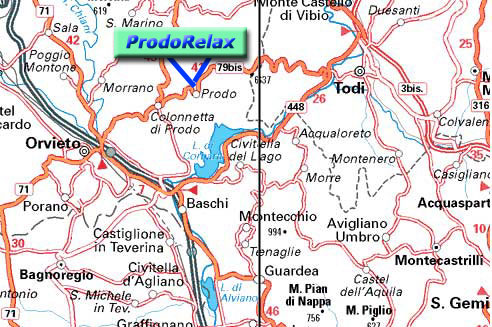 BY TRAIN (from Rome or Florence)
Take the line Rome-Florence and get off at the Orvieto station.
From the station you can take the bus to Prodo or a taxi.
---